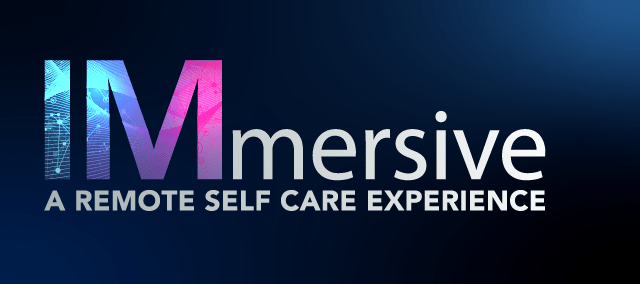 IMmersive: A Remote Self-Care Experience
A Virtual Event Series
---
Past Events
Celia Hildebrand
Self Tongue Diagnosis

---
Dr. Jared Cruz
Osteopathic Self Adjustment

---
Dr. Andrew Weil
At Home

---
Bill Price
Self Massage

---
Rebecca Schultz
Herbal Medicine Making

---
Donna Jackson Nakazawa
Your Healing Narrative: Write-to-Heal with Neural Re-Narrating

---
Ann Marie Chiasson, MD, MPH, AWCIM Fellowship Director
Heart Center Meditation

---
Jana Din
Shamanic Journey – Traveling within oneself for the purpose of consultation and therapy.
---
Liz Sisco– Feldenkrais
A revolutionary approach that uses gentle, mindful movement to bring new awareness.
---
Reverend Janice Thomas
A Healing Presence: How to embody your Essential Self as you work with others.
IMmersive is a healing series put on by the faculty and friends of Andrew Weil. IMmersive was designed with the intention of showing you how to heal yourself so you can more effectively heal others.
Each 30-minute session is led by a different Integrative Medicine expert healer followed by a Question & Answer period with the presenter. IMmersive is free of charge to all participants. Sessions are recorded and made available for later viewing on our YouTube channel.